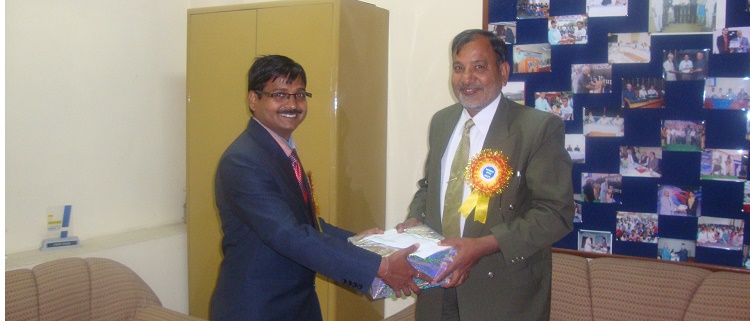 The Department of Electrical engineeringplays a vital role in producing scientists and technologists of highest calibreto cater to the ever challenging needs of technical excellence in all areas of electrical engineering such as integrated electronics and circuits, Tele-communications, Computer technology, Control & Automation, Power systems & Power electronics as deals with the invention, design, development and commercial applications of electrical and electronics systems, components and devices.
At JNIT we believe that knowledge without practical exposure is like a bird with broken wings. To put the knowledge to its best use students are given multiple opportunities to polish their expertise with handing and maintaining equipment. The labs of EE department work on application-oriented approach. The advanced labs of this department are:
| Labs of Electrical Engineering | |
| --- | --- |
| 1. Electrical Circuit Lab | 7. Power System Lab |
| 2. Electrical Measurement Lab | 8. Power System Planning Lab |
| 3. Power System Design Lab | 9. Power System Modeling& Simulation Lab |
| 4. Electrical Machines Lab | 10. Computer Based Power System Lab |
| 5. Power Electronics Lab | 11. Electrical Drives and Control Lab |
| 6. Advanced Power Electronics Lab | 12. High Voltage Engineering Lab |
EEhas strong Industry interaction and has been involved in development of state-of-art products for Industry. It is a broad and challenging field that offers employment and career opportunities ranging from research and product development to engineering sales. Electrical engineers have vast knowledge of electrical engineering and technology, and work in an array of capacities that support total engineering efforts in the industries that employ them.
| Career Opportunities for EE |  Potential industries for EE |
| --- | --- |
| Energy and electric power Stations | BHEL, ECIL, DRDL, HAL |
| Aerospace | Tata Projects |
| Cement & Paper Industries | Honey Well, Rock Well |
| Power Plants&Petrochemical Industries | Bajaj International Private Ltd |
| Telecommunications | Crompton Greaves Limited (CGL) |
| Education and research | Kelvin Electrical, Siemens Ltd |
| Transportation and automotive | Wipro Lighting |
SALIENT FEATURES
➠Well equipped lab with electrical measuring instruments and machines.
➠ Software like MULTISIM, MATLAB, TINA PRO, PSPICE, Electrical CAD etc. are installed.
➠The department conducts regular advance technical courses like Circuit design & analysis, Electrical CAD etc.
➠The department has undertaken a number of research projects/schemes with the financial assistance from AICTE and DST and is regularly producing research publications in international and national journals and conferences.
➠Conducts various expert/guest lectures and regular seminars & workshops on latest electrical technology.
➠Frequent visits to industries for practical exposure andtechnical awareness of the students.
Alumni of the Department are very well placed in all sectors and have reached to the top level positions in the state/centre government organizations and in the public sector undertakings.